Get Fit & Have Fun with Muay Thai and Kickboxing
At American Top Team Dallas, we believe that your fitness routine shouldn't be another thing to check off the to-do list. We want you to leave the gym every day feeling challenged and inspired, refreshed and energized. Our Kickboxing program integrates the best of a variety of martial arts and combat techniques to form a butt-kicking workout that will help you get stronger, faster, slimmer, and more confident. Plus, you'll be learning practical self-defense skills at the same time.
Our Program is More Than Just Kickboxing
Kickboxing is just part of the routine at American Top Team Dallas. Our unique approach to fitness kickboxing also integrates sparring and footwork skills from western boxing and striking skills from the centuries-old Thai kickboxing technique, Muay Thai. This full-body approach to physical conditioning, when led by some of North Dallas and Plano's most experienced instructors, is guaranteed to get you in the best shape of your life. Just ask the 700 calories you'll leave behind at the gym after an hour of training.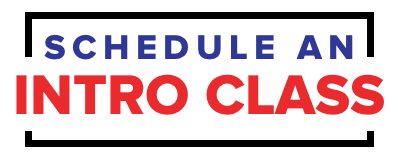 Kickboxing Can Promotes A Wholistic Approach To Great Health
Every student that trains with us has goals that are unique to them. So whether you want to:
Burn Fat & Lose Weight
Tone Muscle
Develop Agility, Flexibility, and Coordination
Relieve Stress
Give Yourself a Boost of Energy throughout the Day
What's the fastest way to get in the best shape of your life? It's the Muay Thai Kickboxing classes at American Top Team Dallas! After just a few short classes, you'll be sporting a brand-new, eye-popping physique!
Muay Thai is a combat sport that uses stand-up striking along with various clinching techniques. This physical and mental discipline which includes combat on foot is known as "the art of eight limbs" because it is characterized by the combined use of fists, elbows, knees, shins and feet, being associated with a good physical preparation that makes a full-contact fight very efficient.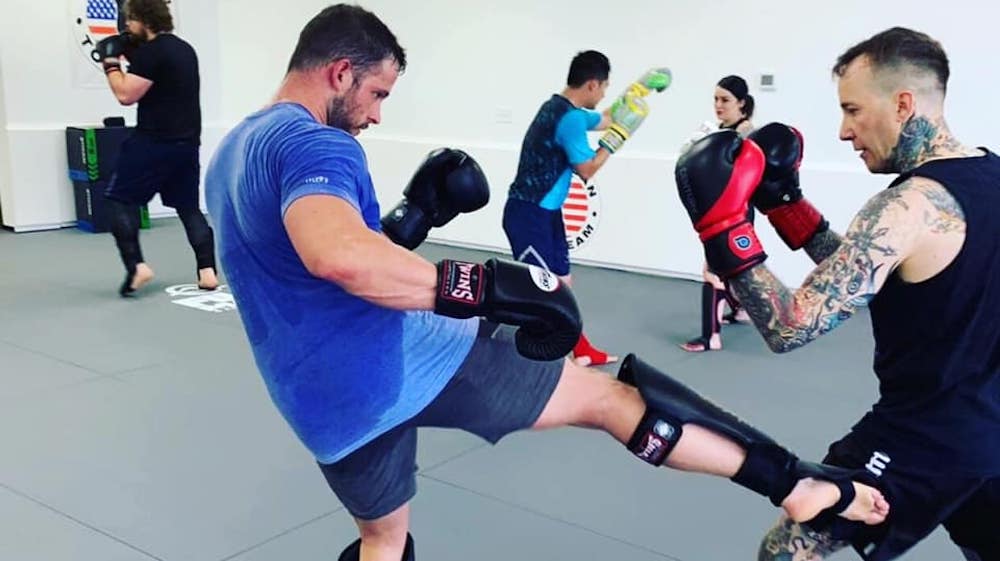 Kick Your Way To The Best Shape Of Your Life With American Top Team Dallas' Muay Thai Classes!
Our Muay Thai Kickboxing classes focus on detailed striking techniques, combinations, clinches, counters, and defenses all while getting you in great shape, improving your confidence, and increasing your coordination and strength. Training in Muay Thai not only serves those looking to get into competitive Muay Thai, but also serves as an exceptional self defense method that you learn in a challenging, high-energy environment by our best-of-the-best Muay Thai Instructors.
From a head-turning body to killer self-defense skills, you're guaranteed to love the results you get from Muay Thai Kickboxing. You'll also enjoy countless other benefits, too. Here are just a few:
Effortless weight maintenance without dieting!
You'll enjoy a drastic reduction in your daily stress levels
Your fitness levels will be off the charts
You'll inherit razor-sharp concentration skills
You'll experience undying energy that keeps you going all day long
Your self-confidence will skyrocket as you master powerful Muay Thai techniques
UNLIMITED REWARDS FROM A SINGLE CLASS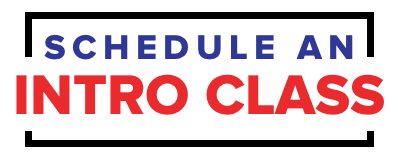 Why wait to get into the best shape of your life and learn real Muay Thai Kickboxing? Sign up for American Top Team Dallas' Muay Thai classes now and learn from the best in the area. We are proud to serve the communities of North Dallas, Plano, and Carrollton.
American Top Team Dallas is here to help you get there. So, if you are looking for a fast-paced approach to fitness that will leave excited to come back for more, why don't you join us today? Get started by filling out the form on your screen.